Louis, an F1 Fan since a young age, Bike Racing Fan also and writer for  the Checkered Flag.
Louis and I have some things in common. For example both participate in Fan Formula and we're F1 Fans too as well…
Well Louis first to all, thanks for accept this interview for "from the other side of Racing"
1) Why you are an F1 Fan?
"As a kid I always loved cars from some reason so watching them race against each other was always going to get me excited! My dad and grandfather were both F1 fans as well so I'd always watch it with them on a Sunday afternoon".
2) How started your love to F1?
"My first memory was seeing Damon Hill win the championship in 1996. I was six years old at the time and obviously that was huge news here in the UK. I've watched F1 ever since since that moment".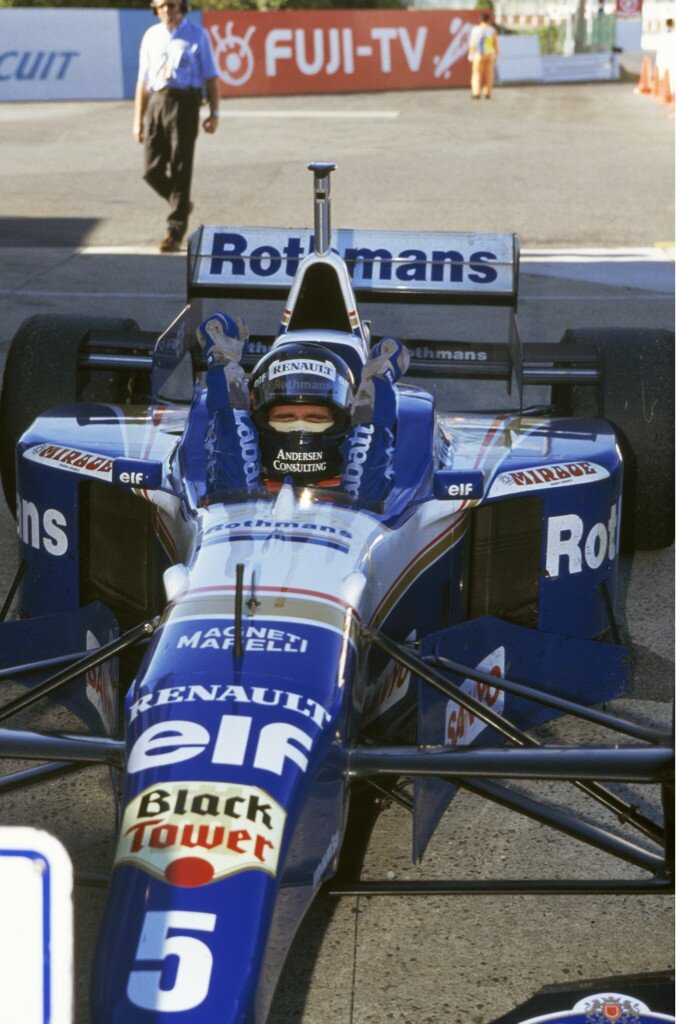 3) Your favorite F1 memory as a fan?
"Jenson Button winning the 2011 Canadian Grand Prix on the last lap. Even though he's won a championship, the Canada win when he came from last to pass Vettel on the last lap was my favorite memory and the only time I've cried during a Formula One race!"
4) Who is your favorite F1 driver? and why
"Jenson Button. He made his debut as a 20 year old and made such an impressive start. I liked him anyway with him being British but I've followed his career right from the start and he's had to overcome some tough years early in his career. I love the way he never gave up despite taking so long to win a race and eventually the championship".
5) Your thoughts about social media with F1?
"It allows F1 fans to get closer to the teams/drivers/journalists which is a good thing. It also gives F1 fans a platform to chat with each other which is something I really enjoy. Some drivers (cough, Lewis Hamilton, cough) need to use it a bit more carefully though!"
6) Describe in one word, the 2012 F1 Season?
"Unpredictable".
7) What thing you want to change in F1?
"Grid penalties for drivers who change their engine/gearbox. For me, it's not fair on the driver and i'd take away the team's constructors points for that car instead".
8) Do you follow other types of racing and why?
"I'm a fan of most forms of Motorsport  I love motorbikes and cover several championships for a website (MotoGP, Moto2, Moto3, British and World Superbikes) so I watch every single race of those. I'm a big fan of touring cars as well as Endurance Racing. The 24 Hours of Le Mans is the one race I really want to go to".
9) Greatest F1 Driver of all time and why?
"In my lifetime, it has to be Michael Schumacher. Ayrton Senna died before I started watching F1 so I have to say Schumacher and the statistics back him up. He holds so many records and turned Ferrari from a decent team into the best".
10) Greatest F1 Car in F1 History?
"F2004"
Some stats about this Car
Designers: Ross Brawn and Rory Bryne
Wins: 15 (Between Michael Schumacher and Rubens Barrichello)
Pole postions: 12 (Between Michael Schumacher and Rubens Barrichello)
Fastest laps: 14 (Between Michael Schumacher and Rubens Barrichello)
11) Should the refueling comeback?
"No, the racing has been exciting without it and races would go back to having no overtaking with drivers just waiting until the others pit for fuel".

You can follow Louis on Twitter as @LouisSudabby23